The truth about Men's permanent hairpieces
More than 60% of men suffer from baldness and hair fall. Men's permanent hair piece are the perfect solution available. However, there are some myths about men's permanent hair piece. You have to get your ideas clear about them to take full benefit of these hairpieces. 

What's the truth about men's permanent hair piece?

First of all, you must know there is no such thing as permanent hair piece. To take care of your hygiene and health, you have to take them off and clean them on a regular basis. You also have to replace them after a certain amount of time. You can call them semi permanent hair piece or toupee.

Rather than looking for permanent hair piece that do not exist, it is better to understand how to choose a good men's toupee.

Let's have a look at some of the features of men's toupee which makes them the best solution for you.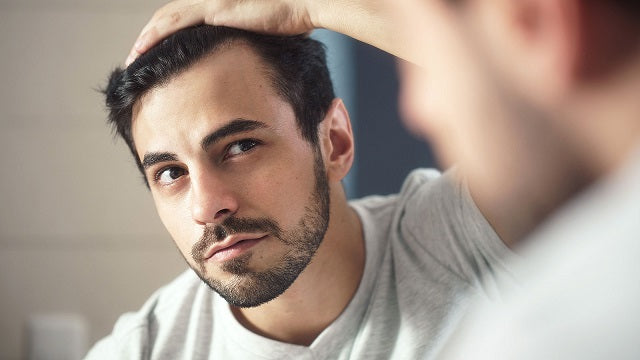 Real human hair closeness for sure

Hair toupee are made up of real human hair which are attached to the scalp by tape or glue. High quality toupee provide you with the best type of human hair that can match your original hair giving you a natural look.

They are easy to manage

Men's toupee are easily managed by attaching to the scalp through conventional methods. You can wear them easily for 3 to 4 weeks. It also allows you to sleep and shower in them. However, you have to clean them properly after 4 weeks to take care of your hygiene and keep your hairpiece Shiny and clean. 

You can get custom hair pieces

Men's toupee are the best options available because they provide you with the chance to design your custom hair pieces. You can share the details of your hair type color and the length you want with the provider. Wearing the hair of your own choice, isn't it cool? Men's Toupee are the best alternative to surgeries. 

They do not damage the scalp 

Most people do not acquire the opportunity to use men's toupee because of thinking that they can damage the scalp. Well, they do not cause any damage to the scalp. 

However, if you do not take proper care of it and keep it clean, you will start having hygiene issues. Before using a hairpiece, you should gather all the important information and discuss it with your doctor. 

They are surely durable

Make sure to purchase the best quality hair piece available. It will provide you with the best and natural look which will boost your confidence. Men's toupee that are made up of the best quality material also prove to be durable and easy to clean.